Import the application
Import the application in the Portal Manager. Please make sure that all components are selected for the import.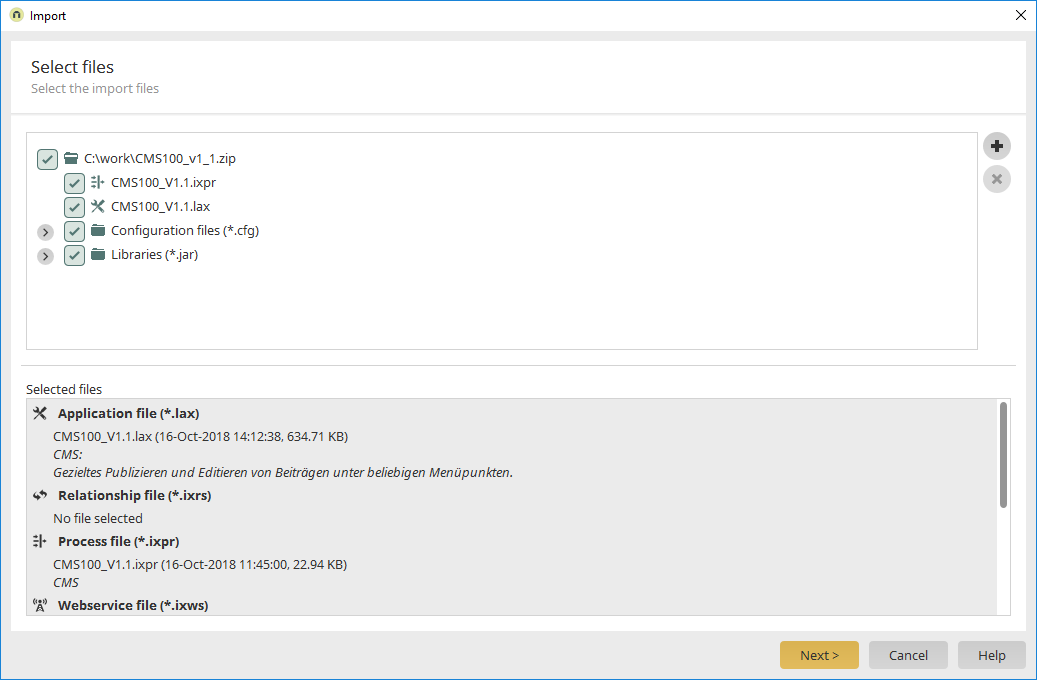 In the next step, make sure the settings "Import with application data" and "Import with permissions" are checked

Once the application has been imported and published, allocate the required application permissions to existing users/groups or create new ones: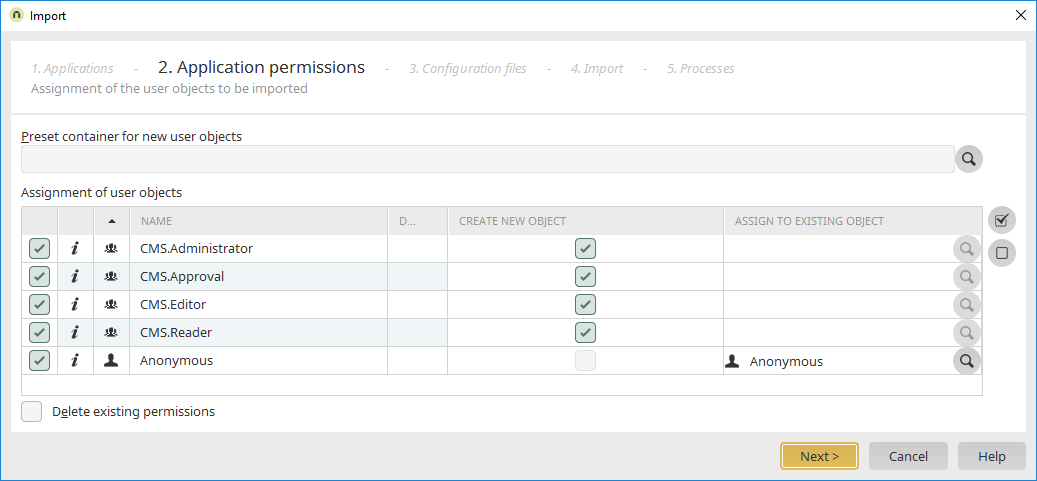 In the subsequent step, the external license library and the corresponding configuration file will be installed.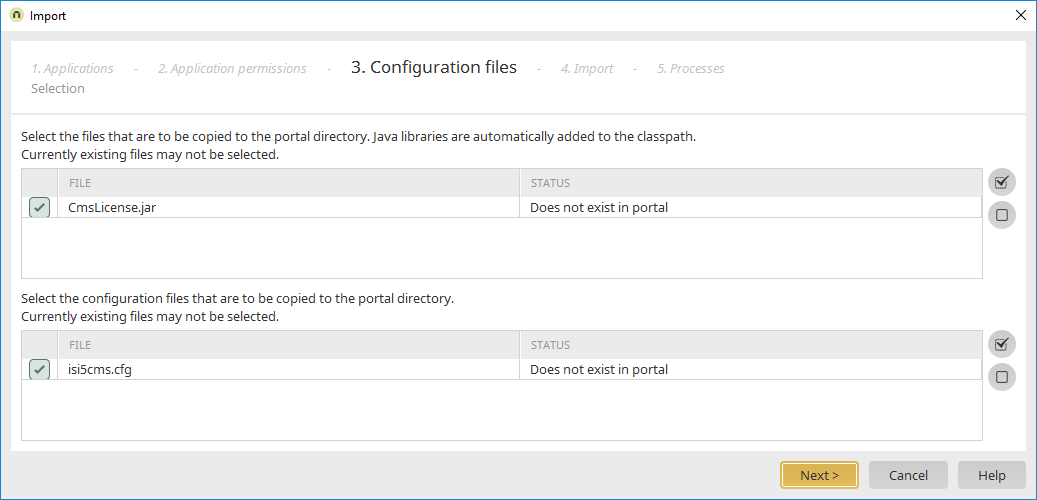 Now, please import the process.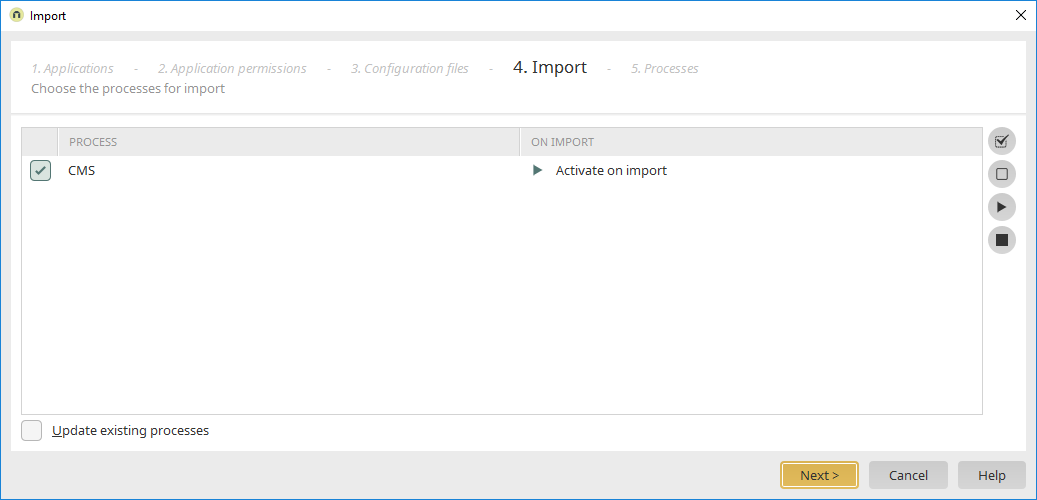 And then add the application to your portal menu.
The final step in the import process is to restart your portal service. This ensures that the included Java libraries and CSS extensions are transferred to your portal