In the CMS, all content can be created and published for different languages. The languages activated in the portal are available. When changing the portal language via the language settings, the created CMS pages are displayed in the corresponding language.

For each language a separate version is created and maintained for one CMS page
Create a new version of an existing page or a copy of an existing version.

In the following dialog, select the desired language and optionally assign a meaningful version description.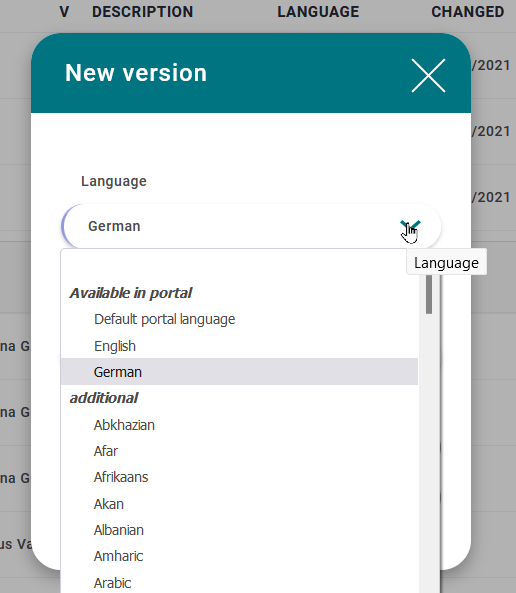 In the versions overview below the page you will now see one version per language.

You now edit the individual versions as desired. Of course, the versions must also be published here after completion.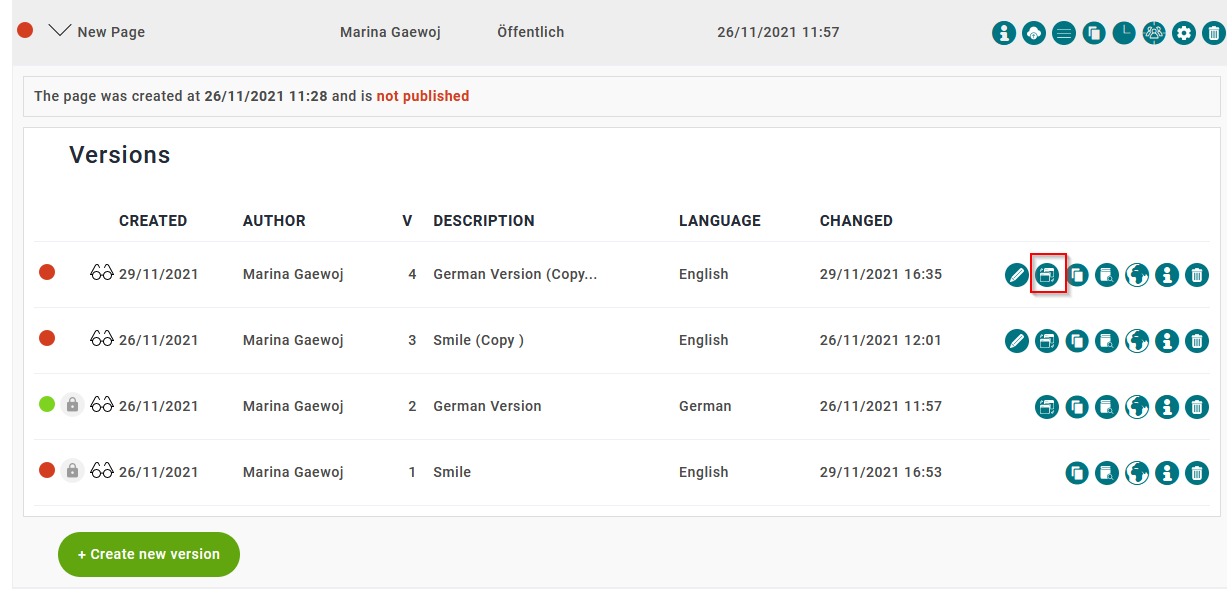 To make the menu item multilingual as well, click the Set "publication location" button of the page.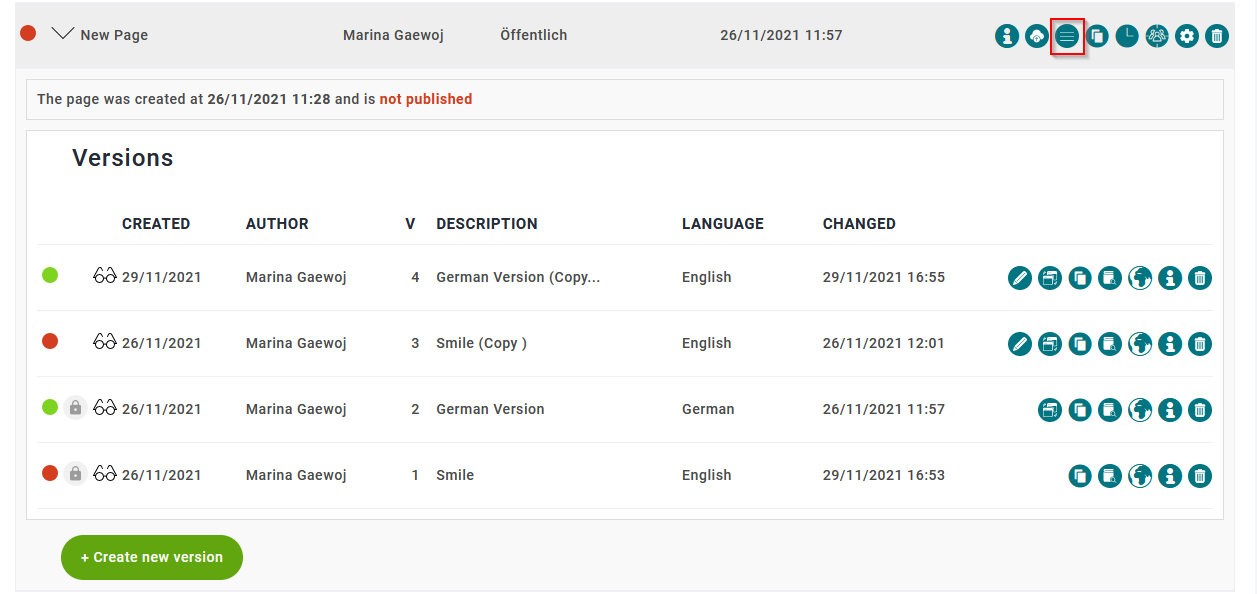 Please arrange the version to be published in the structure tree via drag & drop. In the last step, you can enter the name of the menu item for each available portal language. Finally, click on the "Save options" button.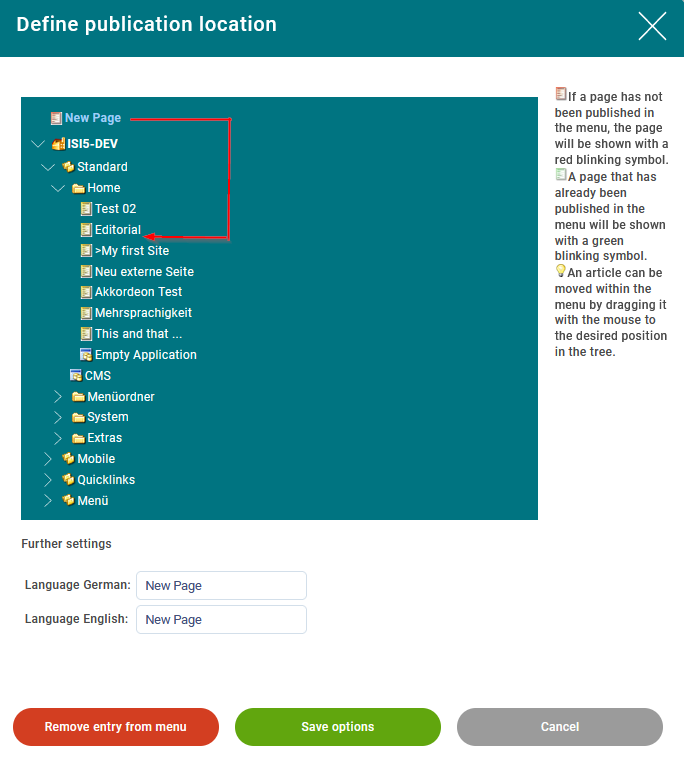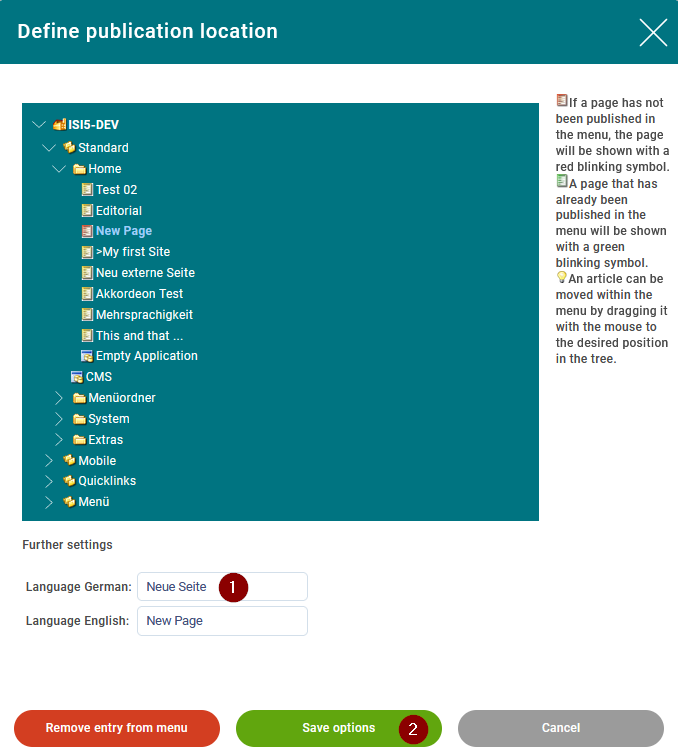 Reload the page. Now the version can be found under the selected menu item.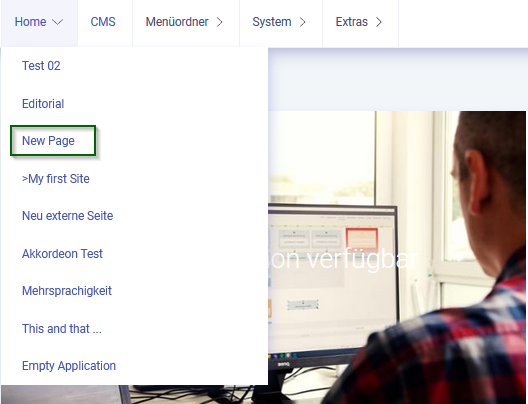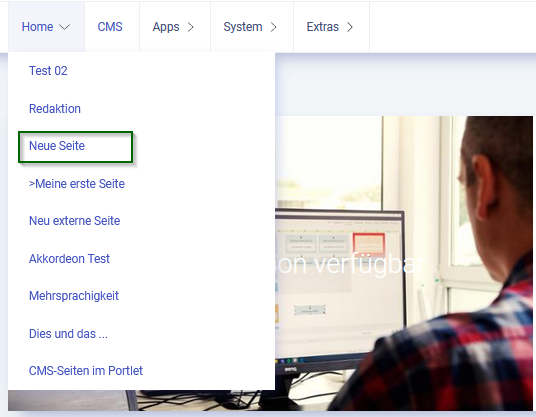 To switch between the languages, go to the "Language settings" and choose between English and German. Depending on the selection, the page will be displayed in the selected language.